F-84F & RF-84F - SOLD OUT
F-84F & RF-84F - SOLD OUT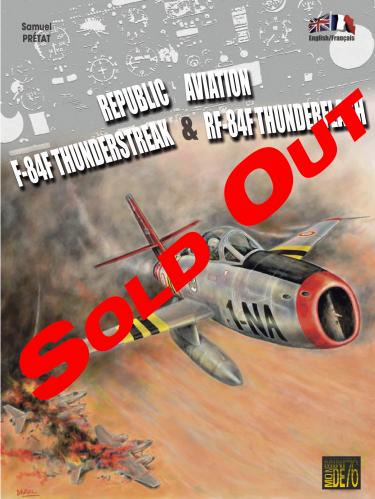 SOLD OUT
Discover in this exclusive book the full history of the 1950s vintage Republic F-84F fighter-bomber and RF-84F reconnaissance fighter aircraft, key players of the Cold War. The text in English will present you the developmental history as well as the worldwide operators, a technical study with TO pages, full production details, many pictures and specially commissioned profiles with color samples using FS references.
Perfect document for modellers and aviation buffs alike.
ISBN 978-2-9541818-4-4
Enjoy a pictorial complement in our online gallery and on our Flickr page.
56 pages
No more stocks
Last edited: Friday, 31 may 2019